Alcalá la Real, Granada and local villages
Traditional Spanish Lifestyle is what you get in a town like Alcalá la Real and this is why people want to live there.
Where is it? Well, head north out of Granada on the N432 and after about 30 minutes the 1st thing you see is the amazing Arabic castle– La Castillo de la Mota – on top of the hill overlooking the town. This is Alcalá la Real – in the province of Jaén but also on the borders of Granada and Córdoba provinces so central to just about anywhere. So what is so special about this town and the surrounding villages? Lifestyle, beautiful countryside, facilities, and the local people, are just some of the things that make this town one of the best places to live.
Take the town itself. Here you have everything you need, from an abundance of local shops selling anything from food, clothes, furniture, cars, everything domestic…to a brand new hospital, leisure centre, schools, and many bars and restaurants. There are 3 major supermarkets plus plenty of small butchers and fishmongers, and a weekly market held every Tuesday offering food, clothes and artefacts for the home!
The location couldn't be better either. Alcalá la Real is just 30 minutes from the city of Granada and the airport. The ski resorts of the Sierra Nevada are just over an hour as are the beaches of the Costa Tropical – very Spanish, no high rise developments and not crowded like the Costa del Sol etc…Lovely beaches like those at Salobrena are ideal for a day trip! But if you prefer to fish and sail, you have access to several stunning lakes where you can also swim and not a burger van in sight! There are three lakes within half an hour of Alcala la Real – two just north of the town – one near Noguerones and one at Las Casillas de Martos – and the 3rd one is east of the town at Colomera.
Malaga airport is about a 90 minute drive by car. Alcalá also has a full bus service to all the local villages and into Granada itself.
Alcala la Real also has many festivals throughout the year where you can meet people from all over the area and join in the fun! One of the most popular is Etnosur, which takes place in July and attracts people from all over Europe! Great music, dancing, and just everyone having a good time! Every village also has its own festivals throughout the year so there is always something going on wherever you are where you can meet the locals and have fun.
This area is also one of the prime olive growing areas in Europe, so it is always green and lush with not just olive trees as far as the eyes can see, but also almonds, cherries and almost every other fruit you can think of.
But one of the most appealing things about this area is the cost of living. Not only is food and drink so much cheaper than on the coast, it is the price of properties and what you get for your money that attracts people to Alcala la Real and surrounding towns and villages. Alcala la Real is also becoming a desirable area for rural tourism.
Many people buy a property here which not only do they use for their own vacations and short breaks, they also rent out to others who want to experience rural Spain. It is becoming increasingly popular with walkers, cyclists and artists etc because of the stunning scenery and countryside and the fact that the roads and country lanes are easy to drive around with very little traffic.
So what to do next? Get on a plane, get in the car and head to Alcalá la Real to see for yourself what this lovely town has to offer – you won't be disappointed!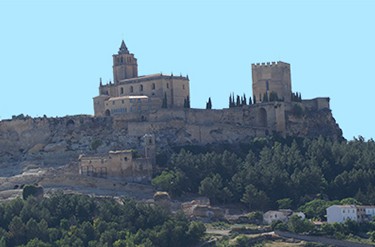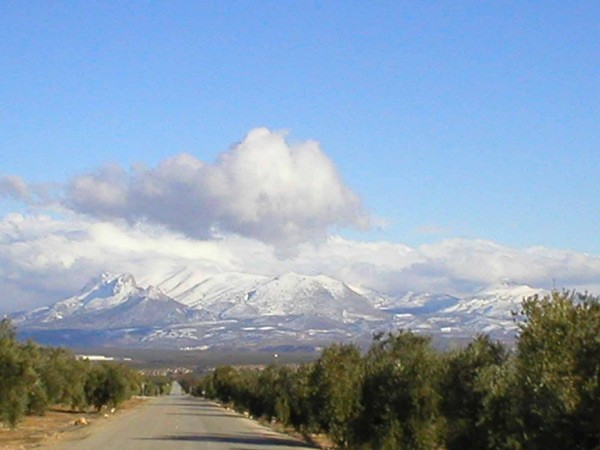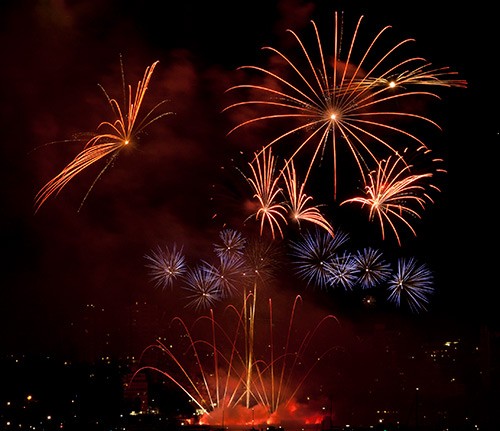 THIS MONTH'S FEATURED PROPERTIES