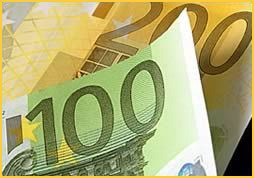 Currency Transfers To and From Spain
Currency Transfer – Buying a Home Overseas? We'll Help You Obtain More Currency With Less Worry When Buying Foreign Currency.
A major benefit of using GC Partners is that as they have branch offices in Spain, they have unique agreements with ALL Spanish banks which mean there are never any recipient fees for any of our clients sending funds to Spain.
They can also meet clients in their Spanish offices, if required, and open bank accounts for them. They charge no fees or commissions for ANY of their services offered to clients, and they have no minimum amounts for transfers.
When buying a home overseas you'll almost certainly be expected to pay for the property in the local currency. However, the conversion of your funds to the new currency to pay for the property is one of the least considered aspects of buying a property overseas. If you don't pick the ideal exchange rate, your new home will cost you more than originally expected. Timing, flexibility and market knowledge are always crucial and to guarantee you get the best from your currency transactions and buy your home abroad at the best possible exchange rate you, you'll need the help of experts.
We recommend you contact GC Partners as early as possible in the process of buying a property overseas. The more time your dealer has, the better you are protected and the greater your chances of bettering your exchange rate and saving you more money.
In addition, by registering your interest with them you will benefit from their FX analyst's daily or weekly currency and exchange rate reports which they will email you with, providing a concise insight into why the exchange rates are moving and an easy way to keep abreast of the exchange rates.
To register your interest and request a call back…
THIS MONTH'S FEATURED PROPERTIES